WilbroTech is a technology hub and professional services firm with a passion to find solutions to problems and give customers and clients the best value prioritizing customer satisfaction.
Proven strategies and methods to push your business to success and profit
A Website Design & Online Services Provider, Giving You The Best Tools And Resources To Reach Your Business Goals!!
Help companies solve problems with the right strategy, design, and technology
To be the most reliable partner for all web and technology solutions, give Clients and Customers the best value for money and together create memorable experiences on the internet.!!
My Dedication and Experience will enable me give you quality service. I am Hardworking and always Available to Support you reach your Business Goals. You can count on Me!!
I am Committed to delivering outstanding and Cutting edge Web Solutions that add value to your Business.
I am guided by these Core principles and Values. These principles and core values obviously put me ahead of the competition!
Meeting deadlines and working within time is one thing I have learnt and practiced over the years. I know how much important it is to use time to reach your business goals!!
I pride in Achieving clients goals, that's why I go the extra mile for your business to achieve it's goals. That's what puts me ahead of the competition
My creative ability enables me make connections between seemingly unrelated business events or situations. My Creative ability allows me to find what works best and set the pace for trends.
I take pride in the success of my client's business and happy my client's businesses have improved since working with me.
Thanks to Wilbrotech, we now have a fully fledged Modern website for our Company. We just gave him access to our hosting plan and surprisingly he gave us a good looking website. We highly recommend him!!
Wilbrotech has proved to us the importance of social media and having a unique brand Identity. We have increased our customer base and profit after letting him manage our social media accounts.
Having a trusted and experienced VA is important to every business' need, that's why I always recommend Wilbrotech. Hiring Wilbrotech to manage part of our business is the best decisions we have made this year.
We can boldly say we are wining our competitors since we partnered with Wilbrotech! He took care of our design needs and delivered catchy graphics which gave our brand the recognition it deserves.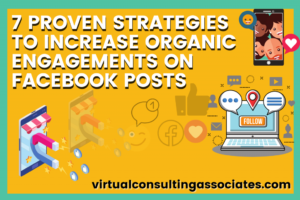 Undoubtedly, it's becoming difficult to gain much organic engagement on Facebook posts lately. You've noticed despite your 1000+ followers on Facebook, you find it difficult getting at least 100 likes and comments?
Read More »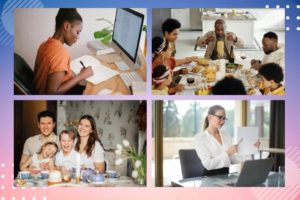 Every entrepreneurs' struggle is how to balance spending time with their family and running their business especially during the holidays. Apply these tips to help you stick to all of your work deadlines, while still being able to enjoy the holidays with your family.
Read More »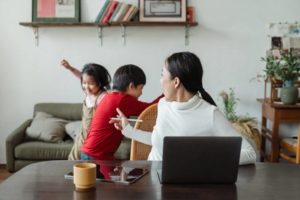 A Mompreneur is a relatively new word that is used to describe women who are balancing the roles of a mom and entrepreneurship. Over the past few years, more and more moms are becoming Mompreneurs.
Read More »
Get started now and get 30% OFF